Former 7th Bristol Scout, Sam Buchan, set off to Nepal yesterday where he will be taking part in the 2018 Jungle Jamboree.
Sam, now a Young Leader with the 7th, is one of around 50 Cabot Scouts to have been selected to take part in this amazing scouting trip.
It isn't easy to earn a place on this tour as every scout had to convince a selection panel that they would be a suitable candidate. Sam's been fundraising to pay for his place for months since finding out he had been chosen.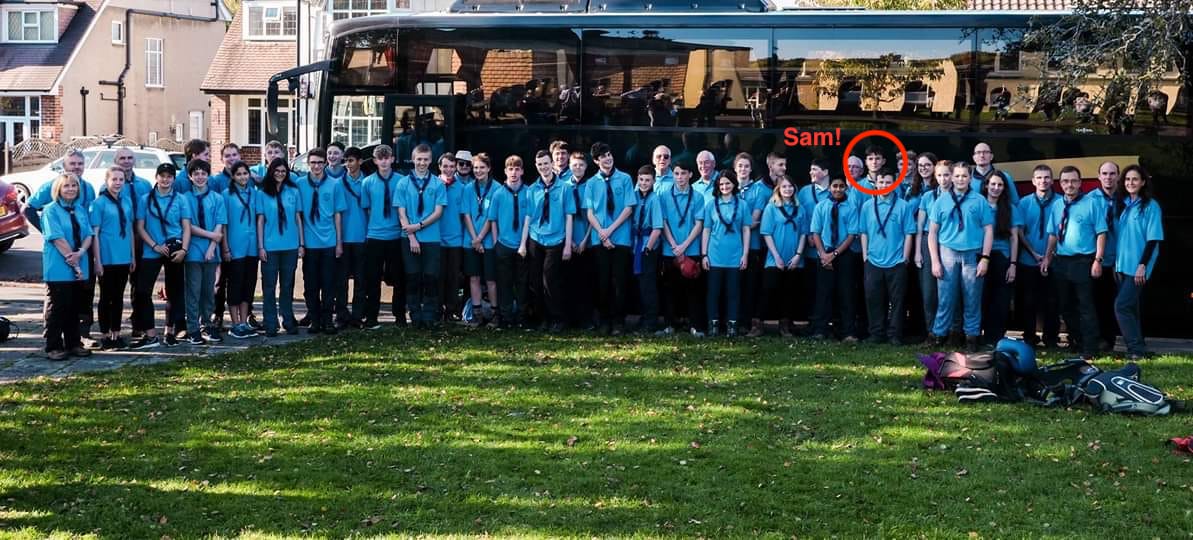 The group fly to Kathmandu today and will be staying in the historic Thamel quarter. From there they'll be visiting the world heritage sites of BoudhaNath, SwayambhuNath and PashpartiNath, before travelling to Meghauli.
In Meghauli, they will be running the Jungle Jamboree, a camp for the local Scout Groups, visiting health improvement projects and taking part in an elephant safari in the jungle!
After a week in Meghauli they move on the Pokhara – Nepal's second city and gateway to the massive Annapurna mountain range. From there they will be either taking part in a 3 day white-water canoeing and camping trip, or a high-level trek into the mountains staying in the famous Nepalese Tea Houses along the way.
It's then back to Kathmandu for a day's shopping before heading for home.
We all wish Sam a trip of a lifetime and look forward to hearing about his travels on his return.
You can follow all the action on the Cabot Namaste Nepal Facebook Page: