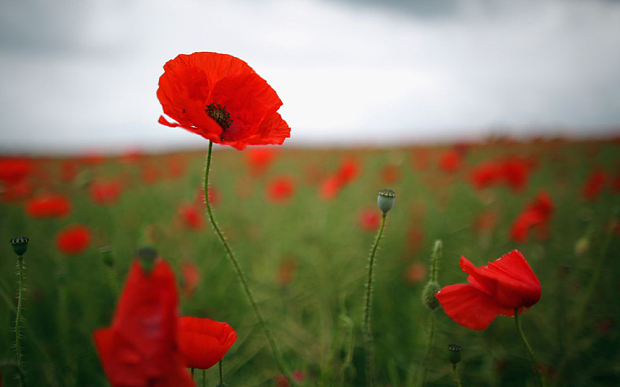 Please join us for a family-friendly Remembrance Sunday ceremony
7th Bristol Scouts, Cubs and Beavers will be joining with local Guides, Brownies and Rainbows together with members of the local community and Royal British Legion and for a short ceremony to mark Remembrance Sunday on 12th November.
The service takes place by the War Memorial at the end of Birdcage Walk at the site of the former St. Andrew's church. A map of the location is below.
We invite everyone to join us from 1:00pm at our Scout HQ, Pavey House on Waterloo Street in Clifton Village where we will be running a quality coffee stall (outside) and the Guides will be serving bacon sandwiches (inside). From there everyone will congregate at around 1:40pm to parade down to the War Memorial (~10 minute walk) ready for the ceremony start at 2pm.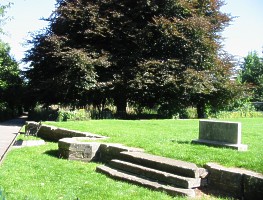 All are very welcome.
Important information for 7th Bristol members:
Please try to make every effort to attend as it's a really great local event to support and to remember those who gave so much so that we enjoy our lives today.
**Plus there will be a very special commemorative badge given only to 7th young people and leaders who attend this event in uniform. Don't miss out!**
All members of 7th Bristol (young people, leaders, parents and family) are requested to meet at the Scout HQ, Pavey House, promptly at 1:00pm as we will be taking our annual Group photograph. We reinstated this long-held tradition last year for the first time in many years! It is important that your Beavers, Cubs and Scouts attend as this helps document their scouting experience and our history as a Group (one of the oldest – if not the oldest –in Bristol) and is an interesting snapshot of social history. Have a look at the three photos below from the 1940s, 1950s and 2016.
One of our Assistant Beaver Leaders, Johnny Palmer, is very kindly operating a quality coffee stall outside Pavey House, raising funds for an exciting future Beaver outing and to help towards the cost of buying the Remembrance Day badges. Get yourselves a lovely hot drink on arrival to keep warm!
In addition, the Guides and Brownies will be serving hot bacon sandwiches upstairs in the hall as a fundraiser for a future guiding activity. They too would be very grateful for your custom. The sandwiches they served last year were delicious!
Please feel free to invite any friends and family. They are very welcome to join us from 1:00pm at Pavey House and be part of the memorial service.
Please note that this is not a "drop off" event and a parent or guardian will need to attend unless you have made special arrangements with your Leaders.
At approximately 1:40pm we will assemble outside Pavey House and walk in procession with our respective section flags to the War Memorial in plenty of time for the ceremony. We are very privileged to be safely marshalled this year by members of the Student Scout and Guide Organisation, which has been kindly organised by the Guide leaders. The service starts at 2pm and is very short – 20 mins at most – finished by 2.30pm at the latest.
We will not all return to Pavey House as it is anticipated that you will depart immediately following the service with your children, unless you have made special alternative arrangements with your Leaders.
Please can everyone attend looking smart in full uniform, neatly folded scarf, woggle, dark coloured school type trousers (no jeans) and smart shoes (no trainers). Get your recent badges sewn or glued on! If possible, please wear a poppy too.
Young people who are not yet invested (i.e. no scarf, woggle or badges) should also attend wearing their shirts/jumpers.
The ceremony will take place whatever the weather so please come prepared!
Please note: there will be NO PARKING available in the spaces immediately in front of Pavey House on this occasion due to the coffee stall, Group photo, and anticipated number of participants.